Durational Week Performance
Virtual Real-Life Computer-Game
7 days / 24h
2020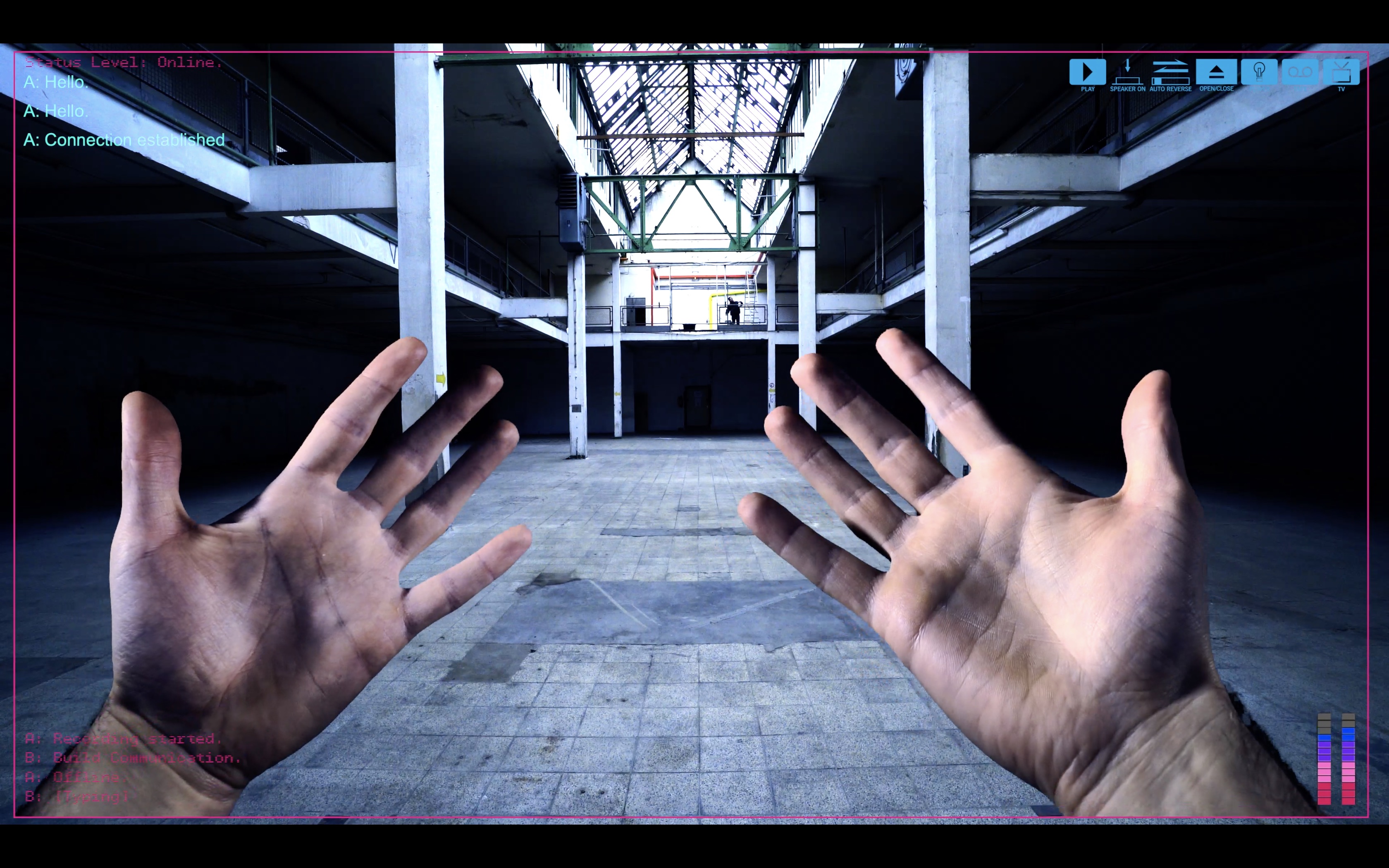 Program Notes:
Genesis is an experiment, which lasts over seven days, in which the audience participate, according to their own ideas, in creating a space, a community, a world. Genesis is a social simulation that unites in itself, ideology and criticism. Thereby virtual communication, the maximum open setting, its social components can transform into one another. The project starts in an empty industrial hall. The empty space can continuously be transformed and cropped with the help of a contingent of material. Through the participants' selection of material the setting is continuously developed and redesigned over the time of seven days. The audience is invited to create the space according to their own imaginations.
Each participation leaves a trace - the sum of these changes and interactions will make up the entity of the work. The entirety is characterized by the personal experience of the individual as well as by the documentation of the entire process.
Genesis is a participative concert installation that takes place in an industrial hall and several separate small control rooms. The installation will be a continuous durational performance over seven days, 24 hours without interruption, in which the space will change through the active and independent reconfiguration of the visitors. There will be two possible options to participate. Firstly visitors will be able to shape the genesis process from what we call the the control rooms. They will be the guide for one of the "avatars", which are the performers inside the hall and have the possibility to choose out of different material, which they get proposed, to make their world appear. Their task is to guide their performer ("avatar") through the building process. Each visitor will be briefed before entering the control rooms about all possibilities by members of the decoder ensemble. Equipped with VR glasses they receive the perspectiv of their avatars, which are also equipped with VR Glasses and a camera This Camera continuously transmits the vision from a first-person perspective to the control room, from where the visitors have the opportunity to give instructions. The avatars appear as yourself, through whose eyes one can look and whose bodies can be instructed. In addition to the interaction out of the control rooms, it is also possible to communicate and instruct from outside via the Internet. The perspective of the audience inside the control rooms, can also be accessed with a browser. The participants will receive an online ticket for a time window and can therefore interact just like the visitors on site.
The other possibility is to overview the entire event through a 24-hour livestream, which records from a bird's eye view independently and in documentary form. To look at the synthesis again from the outside. Like in a VR setting or a computer game, the audience can influence the happening. This interaction can take on a wide range of social forms of communication and smooth a widespread way of possible actions in the hall.